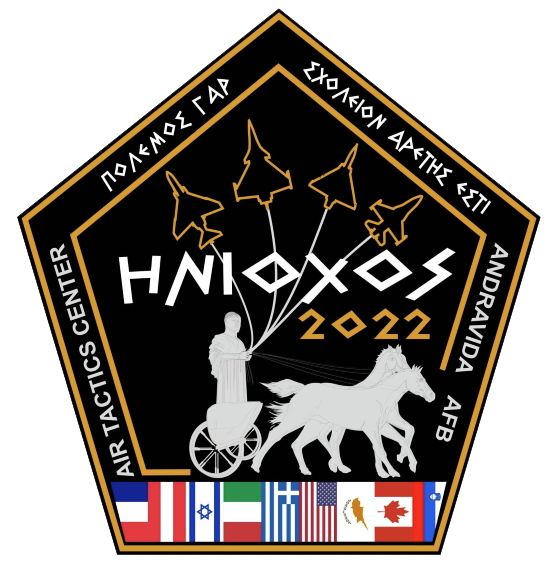 INIOCHOS
March 2022 saw the start of the annual edition on the full scale multinational exercise Iniochos at Andravida Air Force Base in the southern part of the Greek peninsula Peloponnesus. A large group of air and ground crews joined this annual multinational exercise hosted by Greek Air Force (HAF), and more than 60 military aircraft joined this exercise from several countries included France, Israel, Italy, Cyprus, United States, Slovenia and Greece.
Dino van Doorn, Hans van der Wilt and Bas Stubert were invited by the Hellenic Air Force to report for Global Military Aviation Photography (GMAP) on the 2022 edition of the Iniochos exercise.

ORIGINS
The origins of the Iniochos exercise lie in a national exercise designed to sharpen the skills of Hellenic Air Force pilots first held in 1988. When looking for a name for this exercise the HAF looked towards the ancient past of Greece and called it Iniochos or charioteer – the ancient forebear of today's highly skilled fighter pilot. The initial planning of Iniochos was for an single base exercise to provide advanced training in planning and conducting Composite Air Operations, better known as COMAO. The early Iniochos exercises were based solely on Greek operational doctrines but as time went by the accent shifted towards developing interoperability between HAF units and air forces of allied nations, the pursuit of joint air-sea-land operations, develop means to integrate legacy aircraft and equipment with modern hardware in a modern battlefield scenario and  to prepare aircrew for operations in a contested environment.